Online Furnace Inspection

Now With LEDs Enabling Inspection of Dark Boiler Sections!

The demand for a tool that can visualize dark boiler sections is rapidly growing. Our newly devel¬oped and improved water cooled can now inspect previously non visible boiler volumes. The water cooled camera has been equipped with two powerful LED lights and enables us to inspect totally dark volumes of boilers such as convection passes, flue gas canals, super heaters and economisers.



Two powerful LED lights seen in the water cooled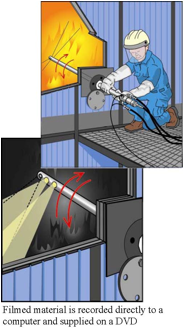 Typical Applications for Furnace Inspections

Inspection of both the furnace and normally non visible dark boilers sections
Inspection of combustion conditions in the furnace, i.e. flow patterns, laminar flows and turbulence, recirculation zones or "dead" areas
Visualization of secondary air or OFA jets penetration and influence on the combustion process
Fuel distribution on the grate, particularly the upper sections and the main combustion zone
Prior to a planned shut-down, during operation check refractory material, wall and super heater tubes, eventual damages from erosion or corrosion
Some Examples of Filmed Material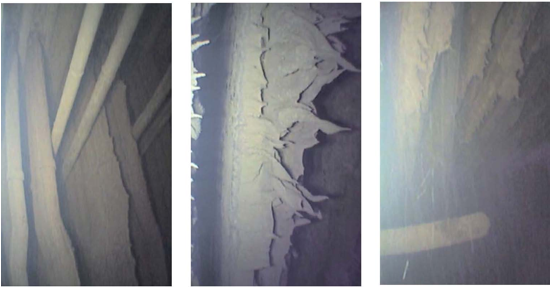 Filmed in dark convections volumes with the aid of LED-lights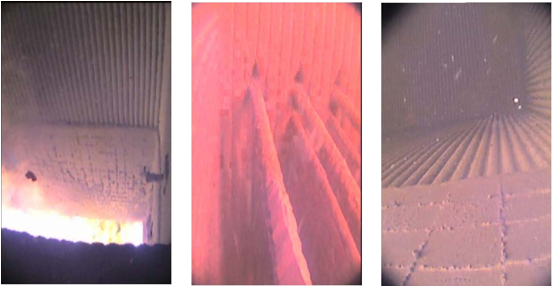 Filmed in furnaces, no additional lighting needed

PDF-Download