Pneumatic Conveyor Systems (Rev. I / 2003)
Overview
Splitter or manifolder in pneumatic conveying systems are applicated in order to distribute carrier gas and solids very uniformly.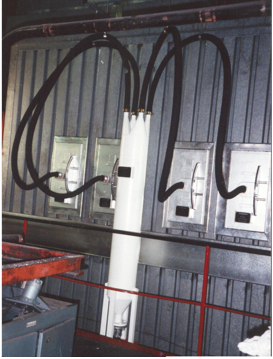 2-8-fold splitters are normally prefered. The following picture shows a four-fold distributor for hydrated lime and air mixture ejecting into a boiler.

A trouble free operation of the conveying system is of particular importance.
The distributor is a part of the whole plant and aside from the geometric values, it has to be optimized considering the fluid mechanics.
It is important to assure that the dominating pressure drop is situated at the end of the conveying line and therefore smaller pressure differences of the conveying line distances can be ignored.
If you have further questions don´t hesistate to contact us.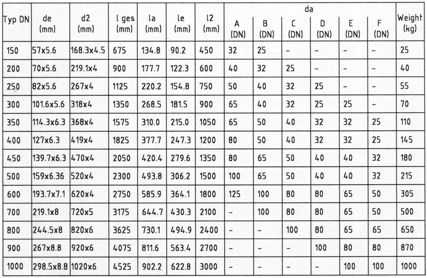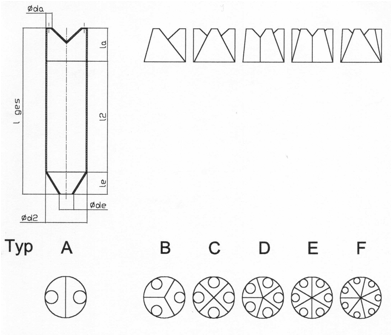 All dimentions are approximated and can be alterated if necessary.

PDF-Download